Maternity Care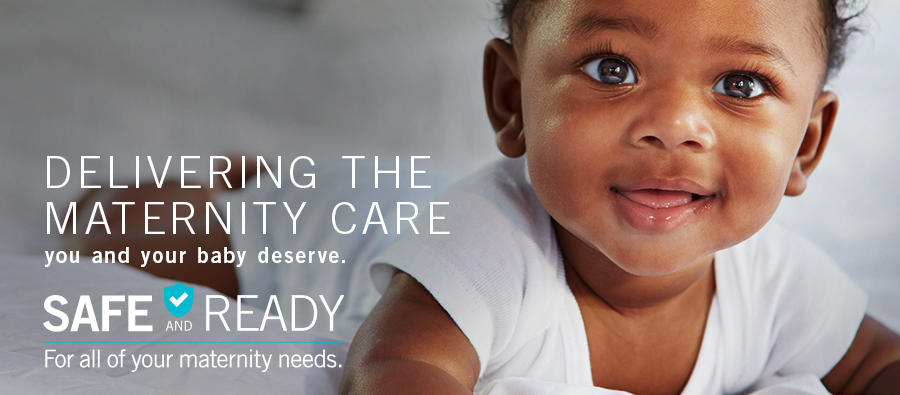 If you're expecting soon, you can expect world-class care and treatment from our safe and ready maternity program. We're here for you and your newborn through every step of the delivery process.
Five-Star Rating, Five-Star Deliveries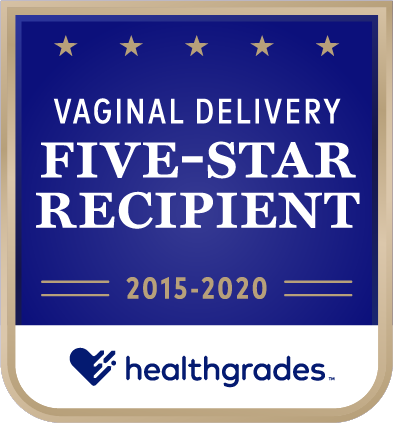 St. Joseph Women's Center was the first obstetrical hospital in Houston, delivering one in every three Houstonians. Today, we carry on that tradition of quality care for mothers and their babies, delivering over 4,000 newborns each year. At St. Joseph Women's Center we view each new life as a miracle to celebrate, and our experienced team of doctors, nurses and other professionals are dedicated to helping your baby get the best possible start.
St. Joseph Medical Center is proud to receive the following Healthgrades Awards for 2020: 
Recipient of the Healthgrades Labor and Delivery Excellence Award™ for 3 Years in a Row (2018-2020)
Recognized by Healthgrades for Superior Performance in Labor and Delivery for 3 Years in a Row (2018-2020)
Five-Star Recipient for Vaginal Delivery for 6 Years in a Row (2015-2020)
These awards ranked St. Joseph Women's Center in the top 10% in the nation among the participating hospitals for the 3rd year in a row!
At SJMC, you'll find comprehensive care for you and your baby all under one roof. This includes our highly trained staff, our Level II & III designated Neonatal Intensive Care Unit, and a specialized team of Maternal Fetal Medicine physicians for high-risk pregnancies through MEDNAX. The birth of your child is one of the most memorable moments of your life, that's why our five-star rating makes SJMC the best choice for all your maternity needs.
Antepartum Unit - SJMC's Antepartum Unit's nursing staff cares for expectant moms who are experiencing complications during their pregnancy that require hospitalization. This 8-bed unit is equipped with comfortable private rooms and specialized equipment to monitor complicated pregnancies. 

Labor, Delivery and Recovery - For the birth of your baby, we've prepared a private, spacious, Labor, Delivery and Recovery (LDR) suite. With an adjustable bed and reclining sleeper for your coach, our suites are designed to increase your comfort during labor. Each suite is also fully equipped to help ensure a safe delivery and outstanding medical care for the first hours of your baby's life. If you require a Cesarean section, we also have a 5-bed surgical suite dedicated to women's services, so you will be able to deliver your baby in an operating room located right in our maternity unit.

Private Postpartum Care - As Houston's city's first maternity and children's hospital, we know how important this time is for you and your family. We will provide you a comfortable, private postpartum room for your recovery. While you and your family focus all attention on your new baby, your needs will be the postpartum staff's focus.

Signature Maternity Services - For patients and families that would like to enhance their stay with additional amenities, we offer an upgraded VIP Suite Package. For more information on our Signature Maternity Services, click here or call 713-756-4122.

Rooming-in

We encourage mothers to keep their new babies in their rooms as much as possible. Rooming-in gives families time to bond and helps new parents learn how to care for their infant with the professional assistance of our nursing staff. We also offer in-room television programming to educate new parents about infant care.

State-of-the-art Nurseries

Our baby nursery is available for mothers who want to rest without their baby in the room or who are not able to care for their newborns. SJMC's nursery staff works hand-in-hand with your pediatrician to provide quality care for your baby. With advancements such as infant hearing screenings, your baby will literally be examined from head to toe. 

Neonatal Intensive Care Unit

As the first Neonatal Intensive Care (NICU) unit in Houston, we provide highly-trained nurses and respiratory therapists to support a board-certified neonatologist in meeting the special needs of newborns and premature infants. Our 29-bed Level II & III NICU unit is equipped with advanced incubation and monitoring equipment to provide a range of critical care services for these fragile newborns. 

Breastfeeding

The postpartum nursing staff help you become a confident new parent by providing breastfeeding support and parenting education. Our lactation consultants are available seven days a week to help our new mothers with breastfeeding. St. Joseph Medical Center is a Texas Ten Step facility.
Visitors In The Maternity Ward
We maintain a family-centered approach and offer flexible visiting hours and comfortable waiting areas for your guests. It is up to the descrection of new mothers to allow visitors. If you would like to restrict visitors, you can provide a password to your nursing team. That password will have to be given at check-in in order for visitors to enter the facility.
SJMC encourages "Nap Time" from 2 - 4 p.m. every afternon for our new Moms, but if you need to get additional, uninterrupted rest, just let your nurse know and we will be happy to care for your baby in the nursery while you recover. 
Newborn Infant Security
Our comprehensive infant security plan is designed to protect our tiniest patients and to help ensure they stay safe in the hospital. In addition to other security measures, we use a high-tech electronic surveillance system to keep track of each baby. After birth, we place a small monitoring band around your baby's ankle, where it remains until you take the baby home. The band, which is completely safe, transmits an electronic signal to a nursing station and alerts nurses if a baby ever moves too close to a maternity unit exit.
Childbirth Education Classes and Facility Tours
24/7 Coverage for you and your baby
At St. Joseph Women's Center, proper preparation for your child's birth can be as convenient as it is sensible and informative. Even if you've already had other children, there's usually something new to learn and updated procedures that you should be aware. There are several ways we can assist you in getting ready for your new baby, including:
support the care of high-risk pregnancy patients;
Childbirth Class
Breastfeeding Class
Baby Basics
To schedule a tour or class, click here.
Resources
Having a Baby Soon?

Having a baby soon? Read our pregnancy checklist that outlines things to think about for each trimester and after birth.