Learn Simple Tips on Preventing Falls at a Free Senior Breakfast Presentation Oct. 24
October 2 2018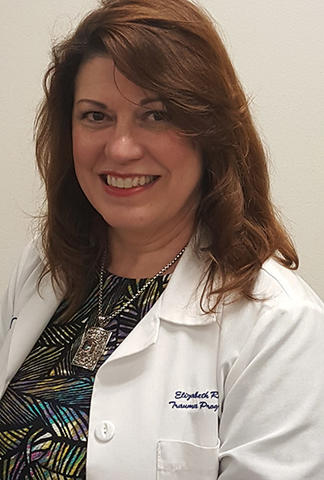 Falls are the leading cause of injury-related death for adults age 65 and older, according to the National Safety Council. The good news is that falls are preventable and aging itself is not a cause of falling.
Learn how to lessen the chance of falling at a free breakfast presentation titled "Fall Prevention: Simple Tips to Keep You on Your Feet" by Elizabeth Rothrock, RN and Trauma Program Manager of St. Joseph Medical Center. The program will be held on Wednesday, October 24, from 8 – 9:30 a.m. in the basement-level cafeteria at St. Joseph in The Heights, 1917 Ashland St.
"There are various underlying causes of older-adult falls, and there are some simple prevention strategies to consider," said Rothrock. "As you get older, physical changes, health conditions and sometimes the medications used to treat certain conditions can make falling more likely. But you don't need to fear falling. There are precautions you can take, especially around your home where most falls occur."
Join Senior Advantage or make reservations by calling 713-969-5376. Seating is limited and reservations are required by 2 p.m., Monday, October 22. The Senior Advantage Program offers monthly educational and social events and membership is free to all seniors.  
About St. Joseph Medical Center 
St. Joseph Medical Center (SJMC), in partnership with physician owners and part of Steward Health Care, is a full service, general acute care hospital with its main campus in downtown Houston and a second hospital in the Houston Heights. Celebrated as Houston's first hospital and the only one downtown, SJMC has been providing a wide range of services to greater Houston area residents for more than 130 years. Services include a 24-hour Level III Emergency Center, behavioral medicine, cardiovascular surgery, cancer care, bariatric and general surgery, orthopedics, sports medicine, women's health services and more. St. Joseph Medical Center in the Heights offers a 24-hour physician-staffed emergency center, outpatient cardiac clinic, diagnostic imaging, inpatient care and a wide range of surgical services.
About Steward Health Care System
Steward Health Care, the largest private, for-profit hospital operator in the United States, is a physician-led health care services organization committed to providing the highest quality of care in the communities where patients live. Headquartered in Boston, Massachusetts, Steward operates 38 community hospitals in the United States and the country of Malta, which regularly receive top awards for quality and safety. The company employs approximately 40,000 health care professionals. The Steward network includes more than 25 urgent care centers, 42 preferred skilled nursing facilities, substantial behavioral health services, over 7,300 beds under management, and approximately 1.5 million full risk covered lives through the company's managed care and health insurance services. The total number of paneled lives within Steward's integrated care network is projected to reach 3 million in 2018.
Steward's unique health care service delivery model leverages technology, innovation, and care coordination to keep patients healthier. With a culture that prioritizes agility, resourcefulness, and continuous improvement, Steward is recognized as one of the world's leading accountable care organizations. The Steward Health Care Network includes thousands of physicians who help to provide more than 12 million patient encounters per year. Steward Medical Group, the company's employed physician group, provides more than 4 million patient encounters per year. The Steward Hospital Group operates hospitals in Malta and states across the U.S. including Arizona, Arkansas, Florida, Louisiana, Massachusetts, Ohio, Pennsylvania, Texas, and Utah.