Surgical Services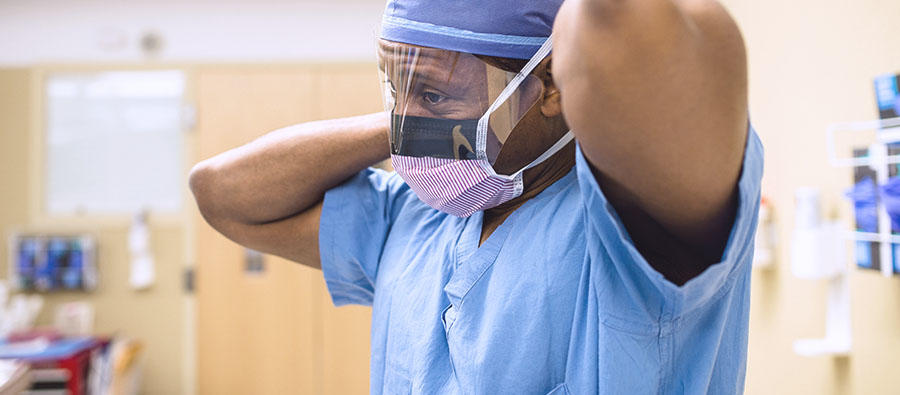 We are here to help you find what you need.
Surgical services at St. Joseph Medical Center embrace a multitude of planned acts of caring for patients and family.
Advanced & General Surgical Procedures at St. Joseph Medical Center
Cardiology, Cardiothoracic, and Cardiovascular Surgery
The cardiovascular team works to maintain efficient operations of the heart and the vessels that nourish and sustain the body. They are specialists in services that are related to heart and vascular diseases, congenital or acquired defects, diabetes, hypertension, illness and ageing and can determine what can be done to provide you the best health possible.
General Surgery
General Surgery at St. Joseph includes a multitude of approaches and areas of focus.
Breast surgery, whether simply diagnostic or for definitive surgical care, centers on the capacities and needs of the patient
Hernias can be resolved with synthetic mesh implants that will assure non-recurrence.
Minimally invasive/ laparoscopic surgery is available for such conditions as gall bladder disease, appendectomies, and varying abdominal surgeries
Our general surgeons also are often the first recourse for general trauma and the more complex conditions such as bowel obstruction or invasive cancer processes.
Obstetrics and Gynecology
As a separate and distinct surgical suite in the St. Joseph Women's Medical Center, the OB/GYN staffs have earned recognition as "Houston's Birthplace" and the hospital has been recognized as one of the finest academic OBGYN programs. Dedicated medical professionals and anesthesia service providers in the Women's Center also provides gyn oncology, gyn radiation, urology, general surgery, as well as neonatology.
Ophthalmology
The team of retinal specialists performs glaucoma surgery, intraocular lens implants, and laser surgery within the safe environment of St. Joseph Medical Center.
Orthopedic Surgery
The orthopedic service line is comprehensive, caring for the simplest fracture to the most complex joint repair and replacement. Through minimally invasive and effective spine surgery, our surgeons share a mastery of technical skills and a passion to restore function as much as possible.
Plastic & Reconstructive Surgery
The reconstructive surgery and cleft palate repairs performed by nationally recognized experts demonstrate the skill of our surgeons. Their expertise makes surgical changes appear completely natural and becoming to men, women and children.
Urology & Urological Surgery
St. Joseph urologists cover this specialty while providing hands-on learning for medical residents. Ranging from men's prostate health and erectile dysfunction to women's age related continence procedures, and kidney and ureteral procedures, including urological oncology, board certified specialists will assist you in finding answers to your concerns.
Weight Loss Surgery
By selecting Surgical Weight Loss Solutions at St. Joseph Medical Center, you have discovered a program designed to help you lose weight while providing education and support for long-term success. Our team goes far beyond surgery to provide a life-changing program that includes nutritional guidance, support groups, and coordination of counseling services.
Does St. Joseph Use The da Vinvi Surgical System For Orthopedic Procedures?
Surgeons at St. Joseph Medical Center are providing their patients with the least invasive surgical treatments available through the use of the da Vinci® Surgical System.
The da Vinci® Surgical System provides patients and surgeons with an alternative to both traditional open surgery and conventional laparoscopy. By putting a surgeon's hands at the controls of a state-of-the-art robotic platform, the da Vinci System enables surgeons to perform even the most complex and delicate procedures through very small incisions with unmatched precision.
For the patient, benefits may include:
Significantly less pain
Less blood loss
Less scarring
Shorter recovery time
A faster return to normal daily activities
And in many cases, better clinical outcomes
Surgeries include:
Cardiothoracic 
Gynecological ​
Hysterectomy
Prostatectomy
Urological