St. Joseph Medical Center Welcomes New Chief Nursing Officer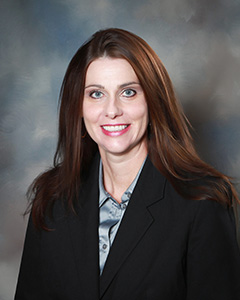 HOUSTON (June 16, 2017) – St. Joseph Medical Center welcomes Heidi Wolf, MSNA, BA, RN, as Chief Nursing Officer. Wolf joins the hospital from The Medical Center of Southeast Texas where she served as its Chief Nursing Officer since 2007 and was instrumental in establishing and maintaining hospital operations during Hurricane Ike, which directly hit the Port Arthur area. 
Wolf began her nursing career in 1997 when she graduated from Jamestown College in Jamestown, N.D., with a Bachelor of Arts in Nursing.  From 1997 through 2003, she worked in a variety of bedside areas including ICU, ED and Telemetry. In 2004, she assumed her first Chief Nursing Officer position with a rural hospital in West Texas. She earned her Master of Science in Nursing Administration from Lamar University in 2013 and currently serves as President of the District 12 Texas Nurses Association.
"St. Joseph Medical Center has such a rich history in Houston," said Wolf. "I am very excited to join the hospital's leadership team and to support its continued focus on providing excellent quality and compassionate care for our patients."