St. Joseph Medical Center Announces New Assistant Chief Financial Officer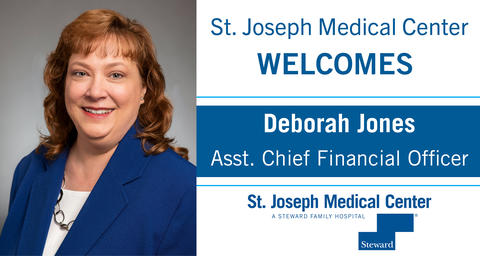 St. Joseph Medical Center is excited to welcome Deborah Jones has as our new Assistant Chief Financial Officer. In this role, Jones will be responsible for overseeing the hospital's accounting department, conducting service line analyses, and ensuring the facility meets its financial goals. 
"As we continue our quest for excellence on every front, including our financials, Deborah will be a tremendous asset to the team," said Stanley Adams, Chief Financial Officer for St. Joseph Medical Center. "She possesses a wide range of skills and experiences that will benefit us tremendously, and I look forward to her contributions." 
Jones is no stranger to St. Joseph Medical Center, holding the role of Assistant Chief Financial Officer from March 2016 to April 2017. Afterward, she spent time with Parallon as the Director of Financial Analyses and Controller. Her experience also includes time spent with several Hospital Corporation of America (HCA) facilities, including Clear Lake Regional Medical Center, East Houston Regional Hospital, and Bayshore Medical Center. Jones also worked for Intercede Health and Surgical Care Affiliates (SCA) Houston Hospital for Specialized Surgery. 
"I'm honored to be back at St. Joseph Medical Center, an institution in the heart of Houston with a rich history and culture," said Jones. "In my role as Assistant Chief Financial Officer, I'm looking forward to helping the hospital remain financially sound so it can continue to grow and benefit the communities it serves."
Jones received her Bachelor of Science in accounting from the University of Houston in Clear Lake, Texas.