Steward eICU Program at St. Joseph Medical Center - Transforming Critical Care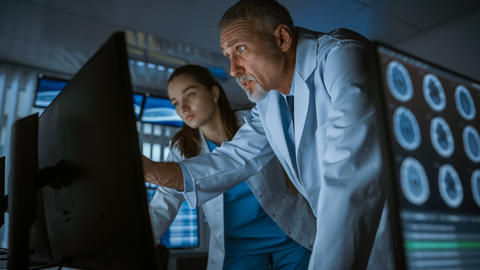 Earlier this year, St. Joseph Medical Center began utilizing Steward Health's eICU program, a proactive care model that combines cutting-edge technology and clinical expertise to improve patient outcomes. The eICU program equips doctors and nurses with specially designed computer software and equipment to remotely monitor, assess, and alert the bedside staff with patient condition changes.
"Integrating the eICU technology allows us to give our patients an extra layer of monitoring that lets us know when patients may need additional care," said Andrea Darden, Director of the Intensive Care Unit at St. Joseph Medical Center. "It serves as a safety net and immediately detects changes in a patient's condition."
The eICU's computer software continuously monitors trends and changes in a patient's health care status, such as vital signs, labs, and essential health care information. If there were an emergency, the eICU team would instantly support the critical care team at the bedside. Both teams are in constant communication to ensure the best care possible.
Software components of the eICU program include an early warning system to predict potential complications, smart alerts that evaluate possible changes, and clinical documentation, providing the eICU team with a complete patient profile for improved assessment and treatment. The inpatient elements of the program include a two-way audio/video system with a speaker and microphone, a high-resolution camera and liquid crystal display (LCD) screen, and a red alert button for the bedside team to call the eICU team for assistance.
"Among the many advantages of the eICU program is that it's available 24 hours a day/seven days a week, which means no delay in care for patients", said Michelle Ziakas, Associate Chief Nursing Officer at St. Joseph Medical Center. "While the eICU program does not and will never replace vital in-person bedside care, it serves as a safety net and as an additional resource for the health care team."